Curso Latin American Business Summit, Universidad de Cambridge – LABS 2022
Facultad de Economía y Negocios

Pide más Información
¿Necesitas saber más sobre este programa?
Escríbenos y te enviaremos información
Descripción
La Facultad de Economía y Negocios de la Universidad Finis Terrae (UFT), tiene el agrado de invitarlos a que se inscriban en el LATIN AMERICAN BUSINESS SUMMIT 2022 (LABS 2022), cumbre empresarial de la Universidad de Cambridge para Latinoamérica, organizada por Cambridge Business Association (CBA)*, y con Universidad Finis Terrae como Supporting Institution.
LABS 2022, es un programa online sincrónico de 9 sesiones de dos horas, a realizarse los miércoles, entre el 6 de julio y el 31 de agosto, a las 17:00 hrs. (zona horaria de Reino Unido).
El programa se realizará en Inglés, y contará con traducción simultánea al español.
Quienes se inscriban a través de la Universidad Finis Terrae y participen de al menos 80% de las sesiones, obtendrán un Certificado de Participación, otorgado por CBA y Universidad Finis Terrae.
¿Qué se obtiene de este curso?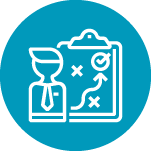 Uno de los mejores eventos de negocios en América Latina para pensadores estratégicos, líderes empresariales y emprendedores que buscan su próximo movimiento.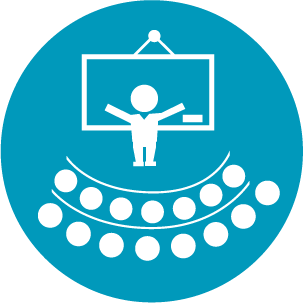 Programa diseñado para garantizar la correcta incorporación de conocimientos prácticos de negocios en cada sesión, consistente en conferencias de expertos en múltiples áreas y profesionales de empresas multinacionales de renombre que comparten su experiencia como líderes sénior.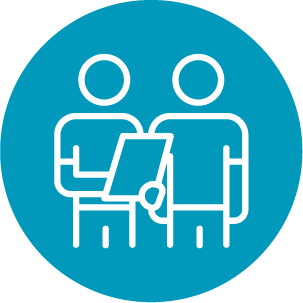 Talleres para incorporar e implementar conocimientos e ideas obtenidos de los debates en pequeños grupos de pares a su propia realidad particular.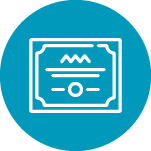 Certificado de Participación, otorgado por Cambridge Business Association y Universidad Finis Terrae.
¿Cuáles son los objetivos?
Al final de este curso, los participantes debieran ser capaces de:
Comprender cómo la innovación y el emprendimiento deben integrarse para crear e implementar ideas de negocio.
Promover una mentalidad de innovación al interior de una empresa o equipo emprendedor.
Analizar el recorrido del cliente (customer journey) y diseñar propuestas de valor efectivas.
Definir métricas de desempeño comercial y procesos de venta centrados en el cliente.
Planificar el desarrollo de personas y el trabajo en equipo en competencias necesarias para el emprendimiento y la innovación.
Evaluar estrategias de crecimiento para un emprendimiento y sus fuentes de financiamiento.
¿A quiénes está dirigido?
Emprendedores actuales, que buscan mejorar su propuesta de valor de acuerdo a los tiempos de hoy, y crecer.
Ejecutivos y gerentes de empresas, que buscan incorporar elementos de innovación y emprendimiento en su gestión.
Personas que están considerando la posibilidad de emprender, creando su propia empresa.
Programa
| | |
| --- | --- |
| Tema | Fecha |
| Fast strategy, intrapreneurship & business instinct | 06 de julio |
| Talent management | 13 de julio |
| Venture capital | 20 de julio |
| Global innovation ecosystem for scaling ventures | 27 de julio |
| Driving business value creation and growth | 03 de agosto |
| Risk & opportunities in crisis | 10 de agosto |
| Crypto & cybersecurity | 17 de agosto |
| Environmental, social & governance (ESG) | 24 de agosto |
| Innovation in Pharma | 31 de agosto |
¿Quieres tener más información?
Contáctanos escribiéndole a Victoria Gálvez a vgalvez@uft.cl o a través del siguiente link:
Valor
El valor del programa (en pesos Chilenos $), para quienes se inscriban a través de Universidad Finis Terrae, es el siguiente:
Público general: $190.000
Empresas*: $170.000
Alumnos, egresados y funcionarios UFT $140.000
* Precio unitario para empresas que inscriban a 4 o más participantes.
Duración
9 sesiones de 2 horas cada una.
Fechas del Curso
Los días Miércoles 6, 13, 20, 27 de julio, 3, 10, 17, 24 y 31 de agosto.
A las 17:00 hrs. (zona horaria de Reino Unido).
Conozca a los profesores y expositores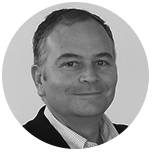 Rodrigo Guesalaga
Decano de la Facultad de Economía y Negocios de la Universidad Finis Terrae. Anteriormente, fue profesor de Marketing y Director del Diplomado en Venta Estratégica de la Pontificia Universidad Católica de Chile. Además, se desempeñó como Senior Lecturer en Cranfield University (Reino Unido), donde fue director del Key Account Management and Strategic Sales Forum y del Sales Directors' Programme. Ha sido profesor visitante en Vlerick Business School (Bélgica), University of Miami (Estados Unidos), University of Eastern Finland (Finlandia), y Centrum Católica Business School (Perú). Rodrigo es Ingeniero Comercial y MBA de la Pontificia Universidad Católica de Chile, y obtuvo su PhD en Marketing en Emory University (Estados Unidos). Sus áreas de expertise (como docente, investigador, y consultor) son marketing estratégico, ventas y key account management, experiencia del cliente, marketing sostenible, y gestión multicultural. Rodrigo es coautor del libro Implementing Key Account Management (Kogan Page, Reino Unido).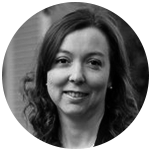 Cristina Hube
Directora de la Escuela de Ingeniería Comercial de la Universidad Finis Terrae, y académica en el área de gestión de personas. Anteriormente fue docente de la Universidad Diego Portales, donde además tuvo varios cargos directivos. Cristina es Ingeniero Comercial de la Universidad Diego Portales, y Doctora en Innovación Curricular y Práctica Socioeducativa de la Universidad de Córdova (España). Su trabajo académico va por la línea de género y la incorporación de la mujer al mercado laboral, la gestión de personas, responsabilidad social empresarial y sustentabilidad. También realiza consultoría en gestión de personas y sustentabilidad, y coaching a ejecutivos en transición hacia posiciones de liderazgo. Cristina ha trabajado en proyectos de investigación aplicada en diversas instituciones tanto públicas como privadas.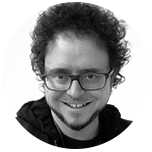 Eduardo Águila de Ramón
Director del Centro de Creatividad e Innovación para el Liderazgo, UFT. Académico e Investigador, PUC. Profesor visitante en: Universidad de Chile, UAI, UDP, U. de Talca, U. Mayor. Magíster en Educación UFT. Diseñador Industrial y Licenciado en Diseño, Pontificia Universidad Católica de Chile. Diplomado en Marketing, Escuela de Negocios Pontificia Universidad Católica de Chile. Diploma Advertising Strategy, Kellogg Northwestern University. Diploma en Marketing y Publicidad, PUC – ACHAP. Diplomado en Metodologías y Habilidades Docentes, UFT. Miembro de la Red Vértice, Universidad del Mayab – México. Emprendedor, Consultor y Asesor de empresas. Conferencista Internacional en Creatividad, Emprendimiento, Design Thinking e Innovación. COACH Stand Out Program. Co-Fundador de CASACREATIVA. Director de empresas HERCOS. Miembro del Consejo Editorial de Citylabglobal.com. Conductor del programa CityLab. Co-autor del libro "Liderazgo Creativo".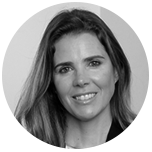 Fernanda Vicente
Presidenta Ejecutiva y Co-fundadora de Mujeres del Pacífico. Directora de la Asociación de Emprendedores de América Latina (ASELA), Miembro del Consejo Asesor de Emprendimiento de CORFO y Co-fundadora de Kodea, Editorial Viral, 101Monkeys, Inmobilia y Arte Dealart, entre otros. Ganadora del premio "Woman of the Decade, Creating a Better World for All" – Woman Economic Forum. Periodista, U.Diego Portales; Magíster en Innovación UC y graduada del Programa Exponential Foundation Singularity University, EE.UU.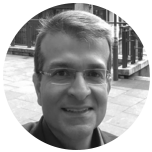 Rashid Zuberi
Número uno por 22 años en manejo de patrimonies personales en Deutsche Bank en Inglaterra. Co-founder and General Partner at Oxbridge Angels. Experienced Managing Director in the investment banking industry. Skilled in Structured Derivatives (Interest Rate, Foreign Exchange, and Credit), Capital Markets, Corporate Finance, Insurance & Pensions Asset Liability Management, Risk Management, and Operations. Strong business development professional with degrees from the Universities of Oxford and Cambridge.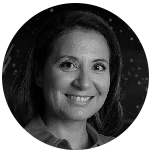 Yasrine Ibnyahya
Directora de Inmarsat, la empresa líder de satélites en el mundo. Oxbridge Angels Director. Judge and mentor for start-ups and an ambassador for diversity. She's been nominated in 2018 "leader of the year" by the WinTech Series award. She also leads Inmarsat's start-up and entrepreneurship engagement initiatives. She speaks 4 languages.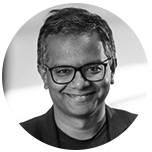 Hitesh Sanganee
Head of Emerging Innovations, AstraZeneca. He is in charge of execution of the open innovation strategy, promotion of entrepreneurial activity within and outside of AstraZeneca and bringing emerging innovations into AstraZeneca Leading, creating and implementing business cases in digital health and artificial intelligence.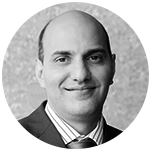 Mubarik Hussain
Director of IT, Bloom Holding. Abu Dhabi. Award-winning IT Leader and CIO who has successfully positioned IT at the forefront of business transformation. Often profiled by industry media in the Middle East, and I am regularly requested as a keynote presenter, speaker and panelist at prestigious CIO Events, presenting on topics such as digital transformation, business and IT transformation, IT security, innovation, technology entrepreneurial ecosystems.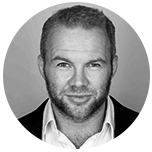 Ollie Phillips
Mejor jugador de Rugby del 2009 a nivel mundial y actual director de Price Waterhouse en Londres. Real Estate & Construction (London). Investment Committee Member & Founding Charter Member OxBridge Angels.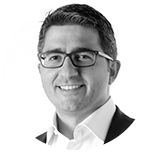 Rosario Casillo
Director, Technology and Compliance at HMD Global (Italy) Microsoft´s Head of Technical Sales Focus Countries Europe. Investment Committee OxBridge Angels. Telecommunications engineer with broad experience on Product Management and Software Development with a particular focus on mobile devices and wireless technologies.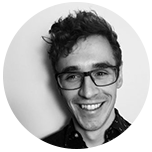 Henry Langston
Chief Commercial Officer at Ocean Insight. Investment Committee OxBridge Angels. Leader focused on business development, customer insight and innovation. Passionate about photonics as an enabling technology for good, solving big problems in health, the environment and research science.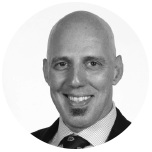 Stephen Lile
Reconocido empresario del entretenimiento en Silicon Valley. Guest Lecturer at Cambridge Judge Business School, University of Cambridge. Most Recent Class 2020: Entrepreneurial Finance: Cap Table Calculus & The Dilutive Impact of Successive Rounds of Financing on Key Stakeholders. Oxbridge Capital Partner Managing Partner Perfect | Co Co-Founder. Winner of Worldwide Premier 2006 AFI Film Festival.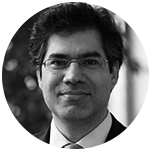 Kamal Munir
Cambridge Judge Business School. Academic Director, Centre for Strategic Philantropy (CSP), Cambridge University. Race & Inclusion Champion, University of Cambridge. Dr Munir's research focuses on technological and business model disruptions at the corporate and societal levels. He has written numerous articles for newspapers and magazines including the Financial Times, The Guardian, Dawn and Economic and Political Weekly. His work has been quoted and cited in several forums, including BBC's Hard Talk, World Economic Forum, Financial Times, Wall Street Journal, Wired magazine, and BusinessWeek among many others. Dr Munir has consulted for the State Bank of Pakistan, the World Bank, and the Asian Development Bank. He has also been a consultant to the governments of UK, Pakistan and Nigeria. Winner, Best PhD Paper Prize (with Maima A. Syakhroza), Strategic Management Society Annual Conference, 2016.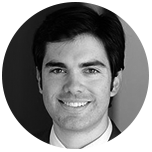 Guillermo Ramírez
Designated as Cambridge Judge Business School (CJBS) first Ambassador for Latin America. Creator of Cambridge ́s first Latin American Business Summit. Oxbridge Capital Partners Managing Partner. PUBLISHED AUTHOR Writer. Random House, appeared in the New York Times and Publisher ́s Weekly magazine in 2014 as recommended reading. Executive with an MBA from Cambridge University and Masters in Economics & Public Policy. Broad experience within multiple industries and institutions and startups (from idea to successful exit phase) sitting in the board, in addition to being a University Professor, providing a unique triple Corporate-Startup-Academic business perspective to evaluate challenges and achieve objectives.
Importante
Los Programas se dictarán con un mínimo de matriculados.
La Universidad se reserva el derecho de introducir modificaciones en los Planes de Estudios antes o durante la ejecución de los mismos.
Puede haber alteraciones de horarios, fechas y profesores, por fuerza mayor.